Beechwood tables
All trees in Western Europe are protected, and that's a good thing. After all, wood is most beautiful when it comes from a healthy tree! All our wood is sustainable, which means that no trees are cut down solely for the purpose of harvesting wood. However, there are moments when the felling of a tree is necessary, and the most beautiful specimens come to us.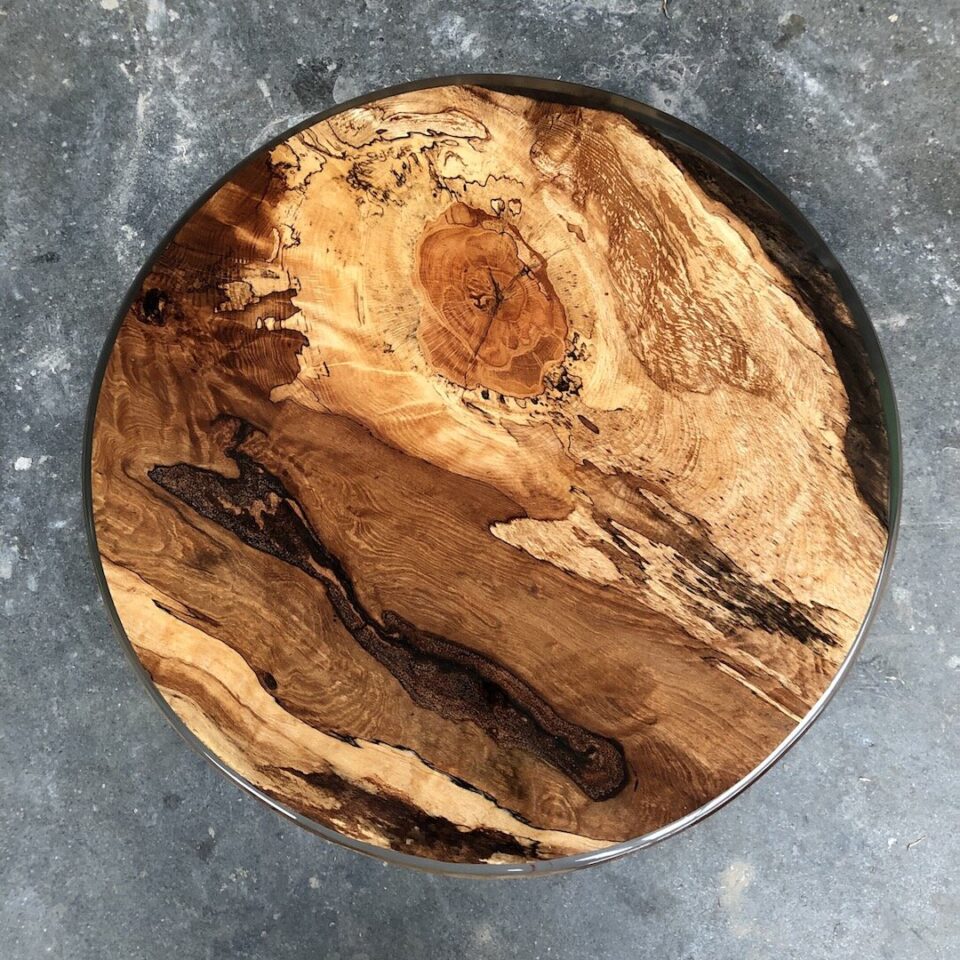 The (red) beech is a beautiful example of this. These lovely specimens are often hundreds of years old and in the last phase of their lives, they often come into contact with fungi and bacteria. These organisms affect the strength of the wood, making the tree unstable. You also see fewer leaves on the tree in summer. In the wood of such a beech, you can literally see this struggle for survival. The wood shows that the life of the tree has been long and beautiful.
Prices
The price of a beech table is calculated per square meter. The prices below are excluding VAT and include a solid steel frame, delivery, and on-site assembly in the Netherlands.
Beech

€1900,- per m2