About VANOUDS
"The bitterness of poor quality remains long after the sweetness of low price is forgotten".
At VANOUDS Amsterdam, we create exclusive, artisanal wooden tables. We combine our expertise in design, materials, and finishing with your unique preferences to create a furniture piece that perfectly suits your style and interior. Craftsmanship is highly valued at VANOUDS Amsterdam, which is why we meticulously and precisely handcraft every table. Whether you're searching for a sturdy wooden dining table or a stylish coffee table with epoxy resin, we guarantee that your table will become a durable centrepiece that you'll enjoy for years to come. Let us create your custom dream table.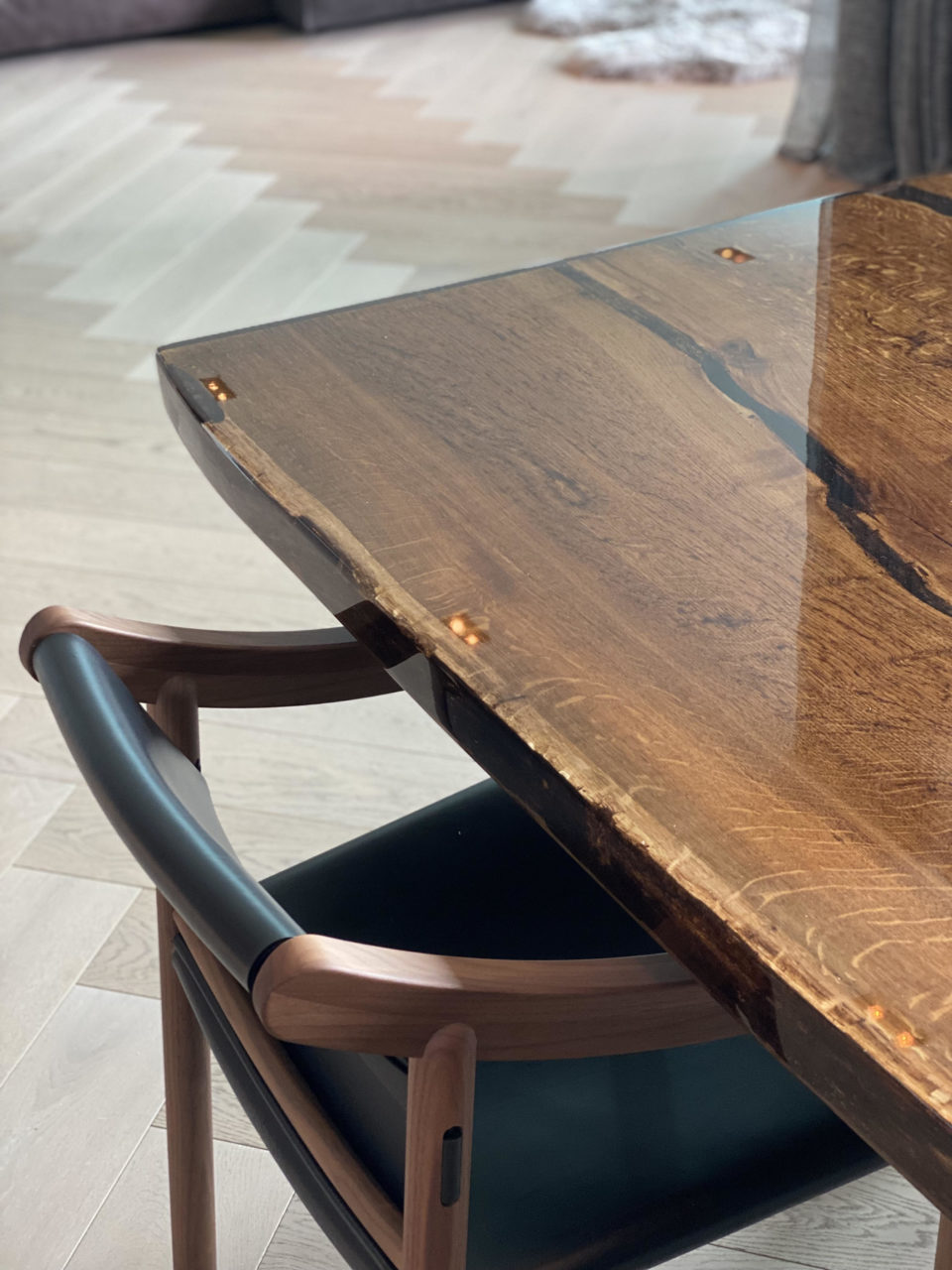 At VANOUDS, we create timeless furniture from wood that is hundreds of years old. Our goal is to preserve the beauty of European wood for future generations and connect eras together. We achieve this by utilising the natural forms and stories of the trees. Each VANOUDS table is unique in shape, color, and size. We treat the processed wood with unique and timeless finishes to ensure its preservation for decades or even centuries.
Tectonic Plates
Just as the pressure from colliding tectonic plates creates impressive landscapes, the struggle for survival of trees produces remarkable wood. The most beautiful wood comes from trees with a tumultuous history.
These are trees that have endured pressure, that have led challenging lives, that have fought against storms, droughts, and floods. Their struggles are reflected in the grain, color, and shape of the wood. It results in flames, irregularities, deep colours, and knots in unexpected places. It gives the wood character.